Pitch Night success story: SCARF's 'Lunchbox for Learning' program
Did you know that back in June 2019, SCARF Refugee Support was one of three local community organisations awarded a grant from COORDINARE at our inaugural Pitch Night?
Since then, SCARF's 'Lunchbox for Learning' program has been a big success!
Lunchbox for Learning is designed for people from refugee backgrounds with young children.
Each week, approximately 10 students come together to learn how to prepare healthy and inexpensive lunchbox meals for their children, in a fun and social environment. In November, students went to the Green Connect garden in Warrawong to learn about sustainable gardening and healthy foods.
COORDINARE is proud to support this important initiative! You can find out more about Pitch Night and the grant winners here.
Lunchbox for Learning is funded by COORDINARE and training is delivered by Kiama Community College.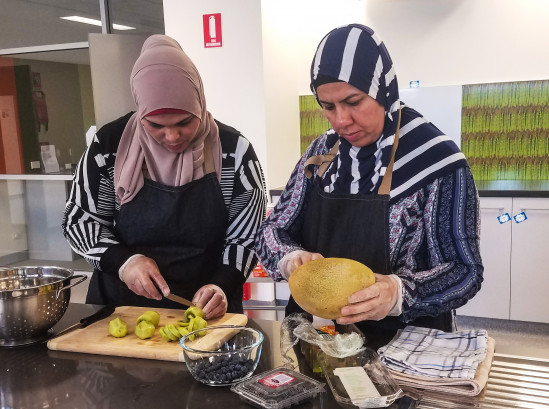 Photos used with permission from SCARF.