Support your patients to quit smoking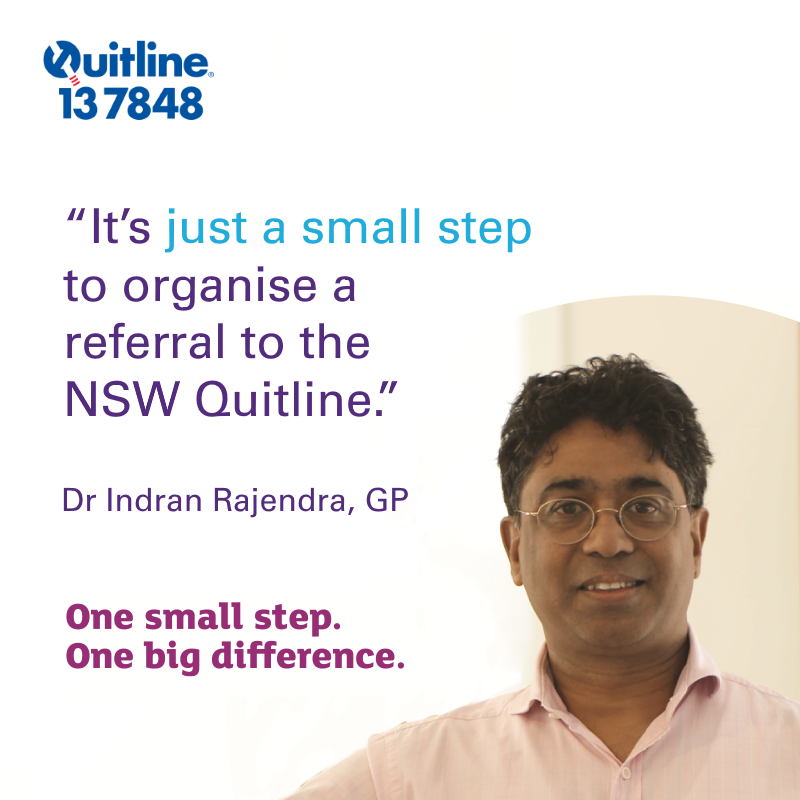 The NSW Quitline is a free, evidence-based service that can assist health professionals in supporting their patients to quit smoking.
Referring to the NSW Quitline only takes a few minutes. Health professionals can submit their referral online or via fax to the NSW Quitline to help their patients who smoke start their quitting journey. 
The QUITLINE referral form is available here.
In addition, GPs, practice nurses and allied health professionals are invited to complete a short survey to provide feedback and help COORDINARE and Cancer Institute NSW to develop localised smoking cessation programs.
You can complete the 3-minute NSW QUITLINE survey here.