This National Diabetes Week, refer patients who smoke to the NSW Quitline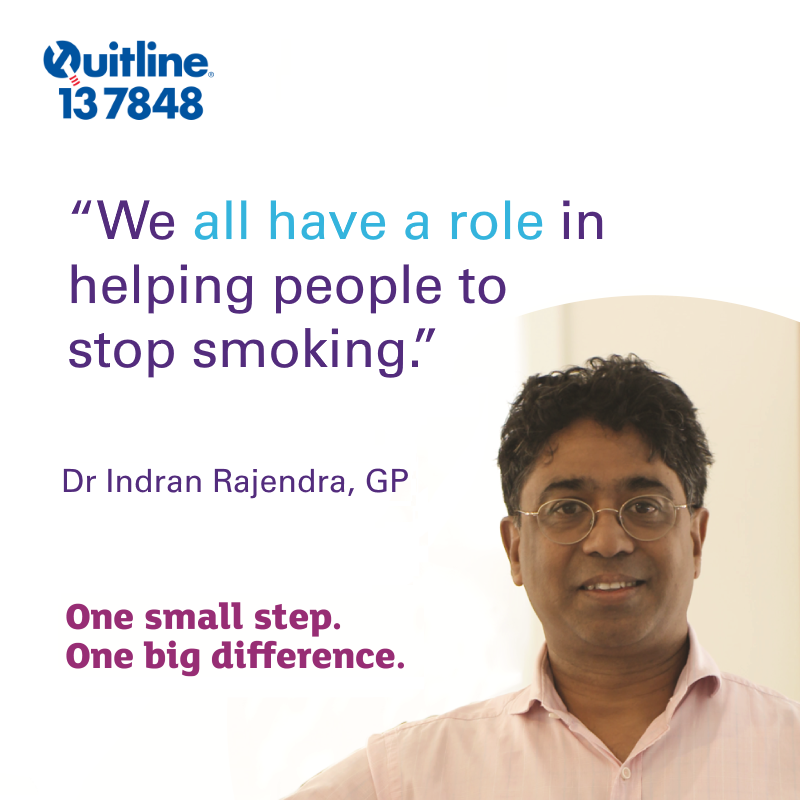 A NSW Quitline referral can reduce risk for your patients with diabetes. Take one small step this National Diabetes Week.
Smoking is a significant risk factor for developing diabetes. Research has shown that the risk of developing type 2 diabetes is 30-40% higher for active smokers than non-smokers, with second-hand smoke also associated with higher risk.
In addition, many clinical and experimental studies found significant associations between cigarette smoking and impaired glycaemic control and diabetic complications (microvascular and macrovascular).
Smokers with type 1 diabetes in particular may have a higher risk of developing kidney disease, and possibly eye and nerve damage - whereas smokers with type 2 diabetes are more likely to increase their risk of coronary heart disease, stroke and peripheral vascular disease.
As health professionals, we can all play a part in making one big difference this National Diabetes Week by simply referring our patients who smoke to the NSW Quitline. Learn more by watching this video from the Cancer Institute NSW.
About the NSW Quitline
The NSW Quitline is a free, evidence-based service that can help you further support patients and can double their chances of quitting smoking successfully. The Cancer Institute NSW has also launched a new online referral to make referring quicker and easier and, where consent is provided, feedback from NSW Quitline can keep referrers more closely connected to the progress of their patients.
A NSW Quitline referral is a small step that can make a big difference to the health and lives of your patients, and help reduce preventable tobacco-related disease in our community.
Visit www.cancerinstitute.org.au/quitline-referral for more information.