Regional snapshot - perceived need for social prescribing
Did you know? COORDINARE recently sent out a poll to GP cluster leaders in our region to collect a snapshot of the perceived need for social prescribing.
Social prescribing is where GPs link patients with social services or even social groups to address the social determinants contributing to poor health and attempt to reduce loneliness and social isolation.
Thank you to all the service providers who have completed the poll so far. Initial findings show the biggest social concern for patients in our region from a clinician perspective is issues of loneliness and isolation.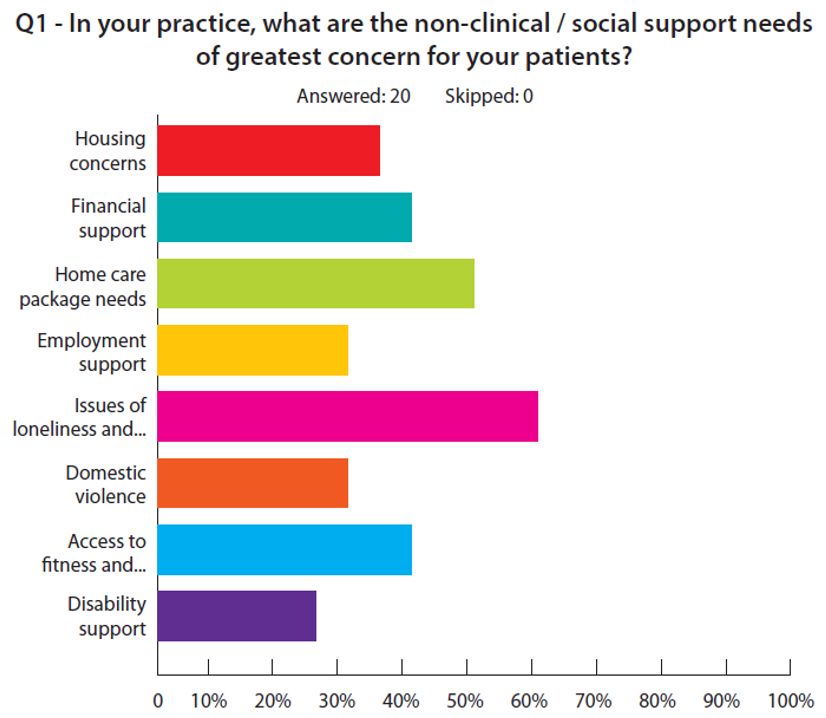 Responding GPs report being involved in trying to organise non-clinical social support for their patients on average a few times a week. 90% of GPs said that they would be either 'likely' or 'very likely' to use a support service to assess and link patients to social support if it were available.
What do you think? If you are a health professional, have an opinion about social prescribing and haven't yet given your feedback, then please complete the QUICK POLL here - so we can better understand the need for support.